Can your computer run these games?
System Requirements Lab analyzes your computer in just seconds, and it's FREE. Select a game list below to find out now.
2) Click "Can You RUN it?"
Sports games
Let the competition begin. Can your PC handle these sports games? Look at the differences in requirements between the older games and the latest versions. Are you better than the community?

Ranked
#27
in popularity with
13,991
tests in the last 30 days



Ranked
#69
in popularity with
5,273
tests in the last 30 days



Ranked
#143
in popularity with
2,990
tests in the last 30 days



Ranked
#430
in popularity with
835
tests in the last 30 days



Ranked
#627
in popularity with
511
tests in the last 30 days



Ranked
#707
in popularity with
429
tests in the last 30 days



Ranked
#801
in popularity with
354
tests in the last 30 days



Ranked
#1,402
in popularity with
149
tests in the last 30 days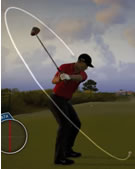 Ranked
#2,403
in popularity with
52
tests in the last 30 days