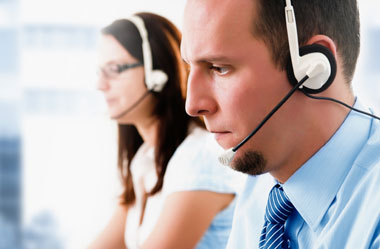 Tech Support Tool

A web service for accurately and easily detecting and reporting a user's system hardware and system software configuration to a technical support technician


Dramatically reduce tech support costs


Improve and accelerate the user experience for getting a solution


Application: Effortlessly and accurately gathers and reports a user's hardware and system software to technical support.

Challenges: How much time does it take your technical support technician to collect accurate and appropriate hardware information for your users? Most computer user's do not know what kind of hardware they have or all the potential driver versions in their computers. And having a support technician remotely guide users through gathering all appropriate information is very complex and time-consuming.

Users become incredibly frustrated.
Support technicians become incredibly frustrated.
And solving the user's problem has not even begun yet.

The costs of providing quality support skyrocket.

It also creates a tedious user experience as they must spend large amounts of time sorting through the complex issue(s) with a tech support technician.

Solution: An Instant Expert Analysis solution tailored to your specific requirements.

At your website, users perform a one-click analysis of their hardware and software. In moments, users get a report detailing all appropriate hardware and system software information. They are also provided with a unique ID (i.e. ABC123).

That ID can be provided to a technical support representative via phone or email. They need only enter that ID into the browser application provided by System Requirements Lab. The user's hardware and system software is displayed immediately. It's fast, accurate and easy.

Key Benefits: A fast, easy and accurate solution for both a user and a technical support technician.

This automatically "deflects" tech support issues before the tech support team gets involved. Clients have reported a deflection rate of over 70%.

Substantial reductions in the cost of tech support are realized by saving time gathering and reporting ACCURATE information.

The user experience is greatly enhanced since problems are identified and potentially solved in just minutes.

Get complete information about adding Instant Expert Analysis to enhance your tech support services. Call (916) 933-7622.